September Membership Show
September 9 – October 1, 2021
ANA Gallery @ the Rogers Experimental House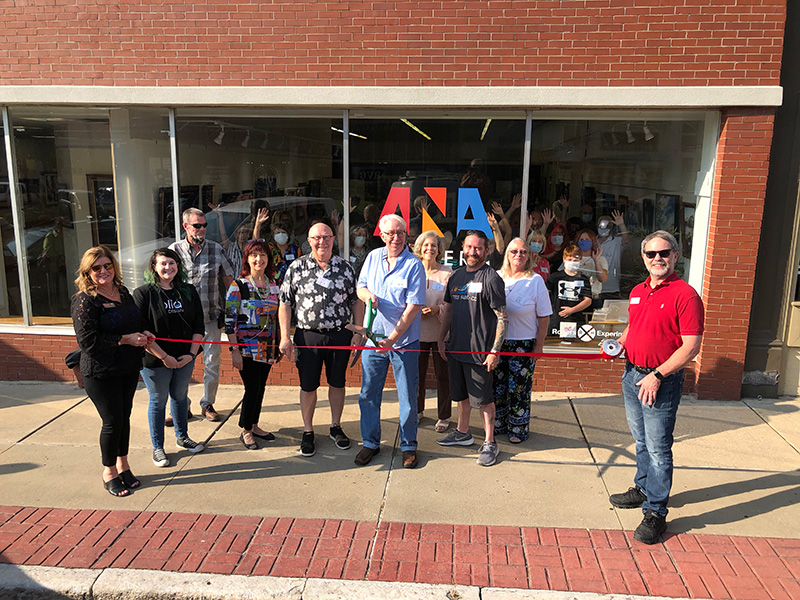 Opening night at the ANA September Membership was a busy evening. This was the ANA's second membership show this year which included 61 artists and 156+ artworks. It was also time for the official ribbon cutting announcing the opening of the ANA Gallery @ the Rogers Experimental House.
Since the ANA Gallery opened its doors in April of this year, we have been full steam for creating events and opportunities for ANA members to get involved. Our new home in downtown Rogers Arkansas has allowed us to really start building programs as well as events for our membership as well as the community at large.
The opening party was September 9, 4:30 – 7:30 pm, during Art on the Bricks in downtown Rogers.
There is food, drinks, art, and a great group of talented artists from NW Arkansas.
The ANA Gallery @ the Rogers Experimental House is located in downtown Rogers at 121 W. Walnut Street.
COVID-19 Precautions:
FACE MASKS ARE REQUESTED
COVID-19 Precautions: We request that you wear a face masks in the exhibition. With the increase in COVID-19 cases reported across NWA, we request all artists and visitors, vaccinated or not, to wear a face mask inside the ANA Gallery. This is for all of our protection.
Not a member but want to participate.
Then Join ANA
It's easy to join ANA. There are no qualifications necessary to join and it's only $35 per year. Just click the button below for more info and to join.