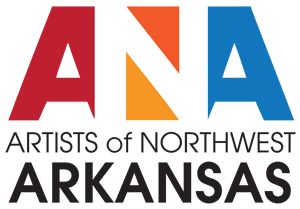 Our Mission is to sponsor, encourage, assist and promote enjoyment and understanding of the Visual Arts in Northwest Arkansas.
Celebrating the Art and Artists of Northwest Arkansas
Northwest Arkansas is rich in artistic talent and we're proud to have so many amazing artists from diverse backgrounds and occupations from this area as part of the ANA community. We offer a welcoming and inclusive place for artists of all kinds to showcase their work, learn new skills, and be part of the growing art scene in Northwest Arkansas and the surrounding area.
We are proud to present our new face to Northwest Arkansas. We have a new logo, website, and a new home, plus we are finding more ways to participate in the arts in the area. Watch for new events and opportunities coming up in the months ahead.
WHAT'S HAPPENING
CURRENT EVENTS
CONNECTIONS
The ANA Gallery Group Exhibit.
October 3 – November 30, 2023
November Reception: November 9, 2023
Time: 4:30 – 7:30 pm
ANA Gallery @ the Rogers Experimental House
121 W. Walnut Street • Rogers, AR 72756
Fall is upon us. There's football and holiday plans in the making. So it's a time of CONNECTIONS with friends and family. So join the ANA Gallery for this festive time of the year. See what Fall brings to the Gallery. There is always fine art, music, food, and great artists friends to share the cooler evenings together.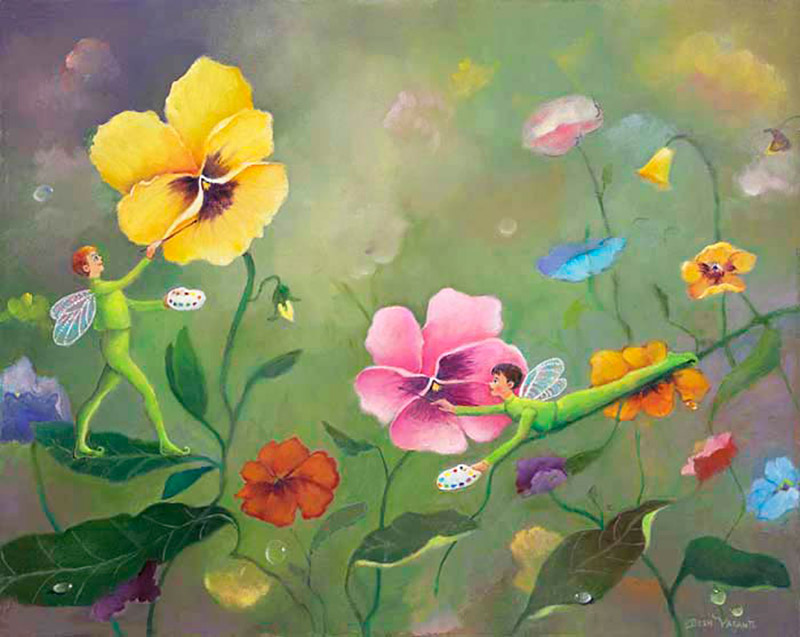 NOVEMBER MONTHLY PRESENTATION
Terry Dushan
The World of Whimsy by Beth Vacanti
Thursday, November 16, 2023
ANA Gallery @ the Rogers Experimental House
121 W. Walnut Street
Rogers, AR 72756
1:00 – 3:00 pm
Free and open to the public.
Join us in November for a discussion oin Collage.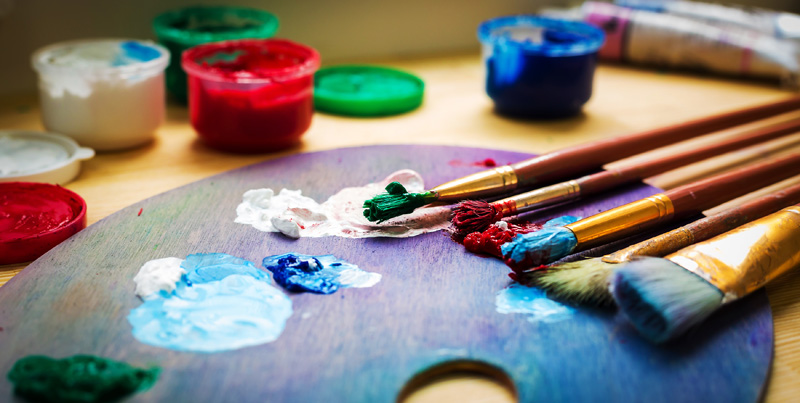 ANA Social Paint Night
Tuesday, October 24, 2023
5:00 – 8:00 PM
FREE
ANA Gallery @ the Rogers Experimental House
121 W. Walnut Street • Rogers, AR 72756
Bring whatever artwork you're working on or start something new. We are setting up tables in the big room or bring your easels and come paint or work with us. We will all work together for the evening and visit amongst ourselves. You can discuss what you are working on and find inspiration and support in the group setting. We'll have some finger foods and wine of course.
This is an event that you can mark on your calendar – the 4th Tuesday every month is Social Paint Night.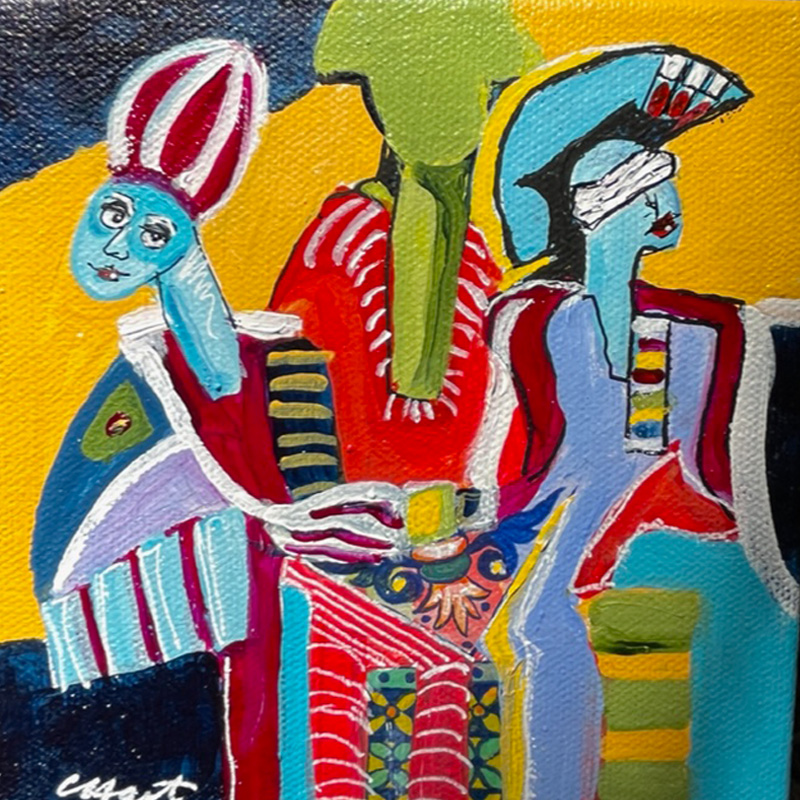 December Membership Exhibit &
6 x 6 Auction
Two big events on one big night!
December 14, 2023
 We are holding our third annual 6 x 6 Show/Auction on the evening of December 14, just in time for Christmas gift shopping. This new tradition at ANA has been a great success. So now is the time to pick up your FREE 6 x 6 canvases. There are still a few available in the Gallery.
Drop off dates November 28 – December 2, 2023
Christmas in July Party Photos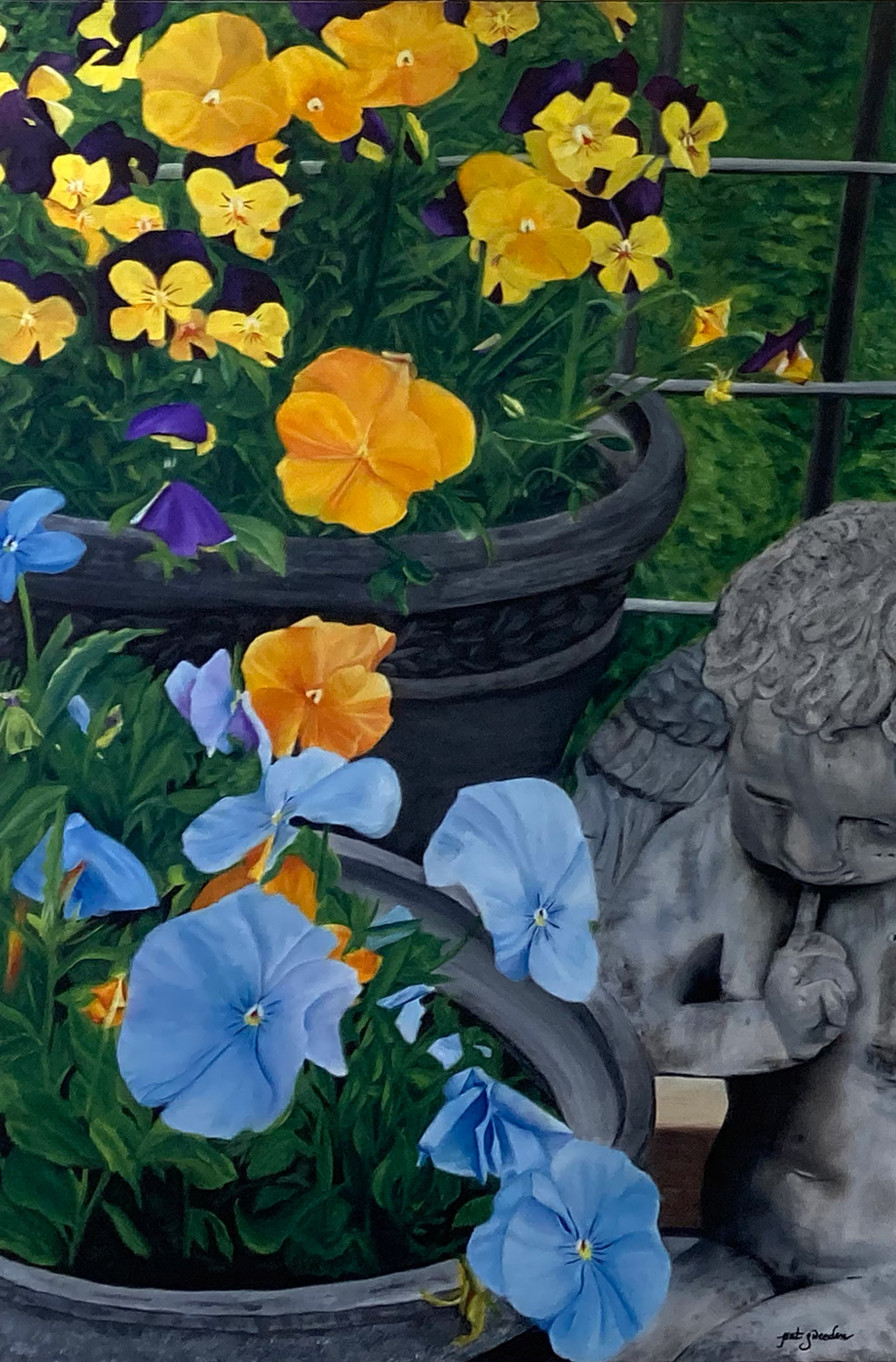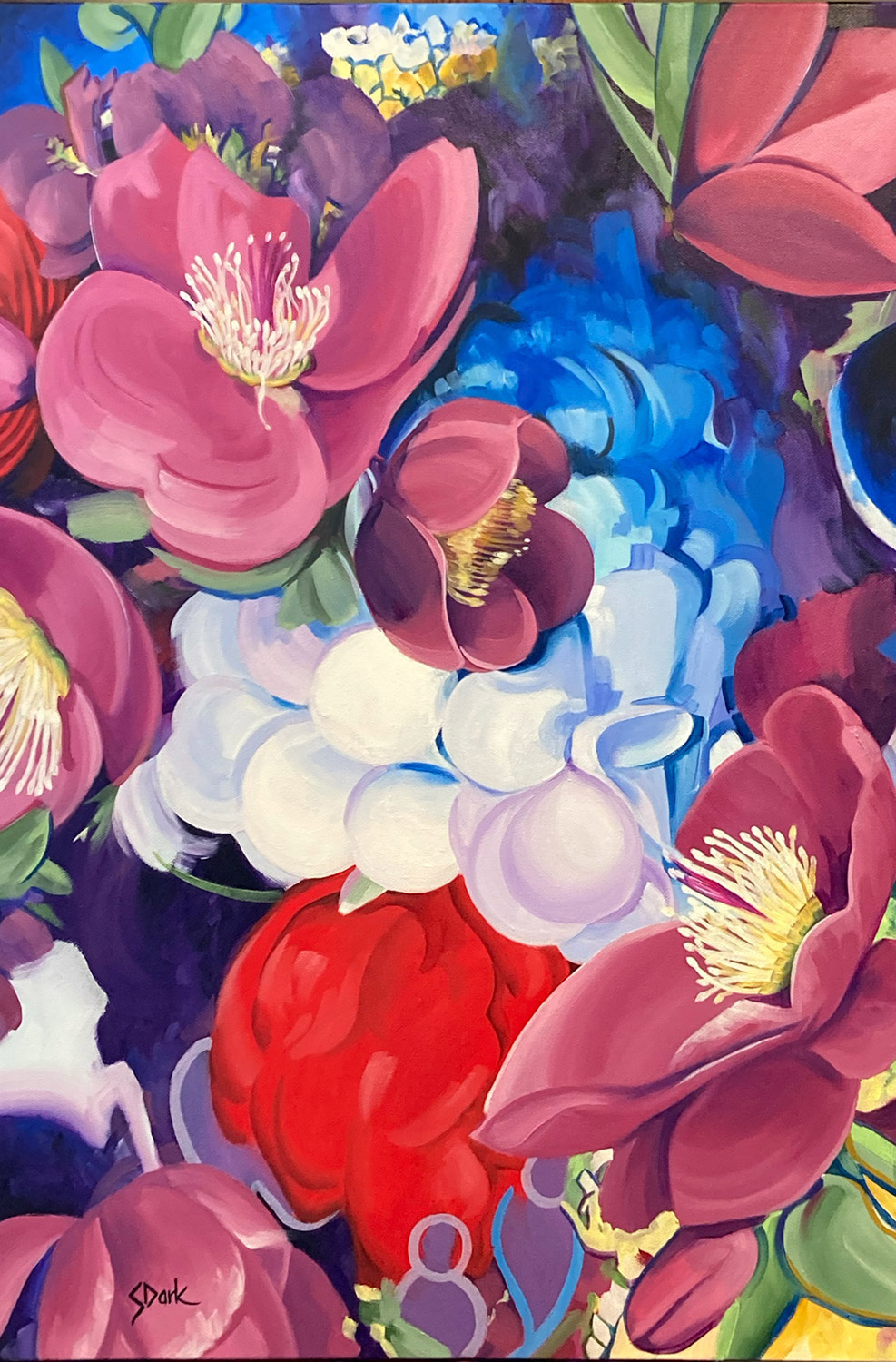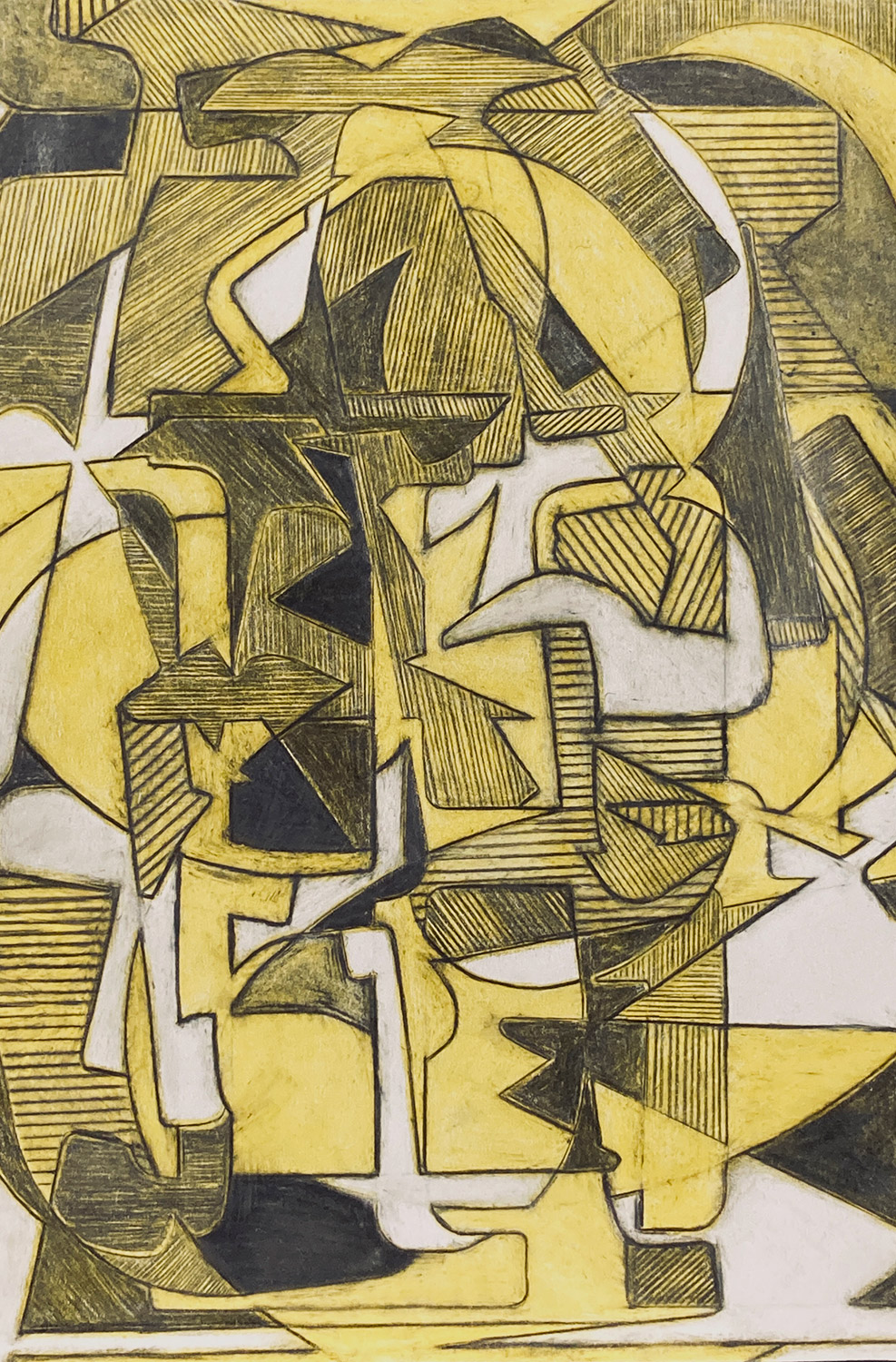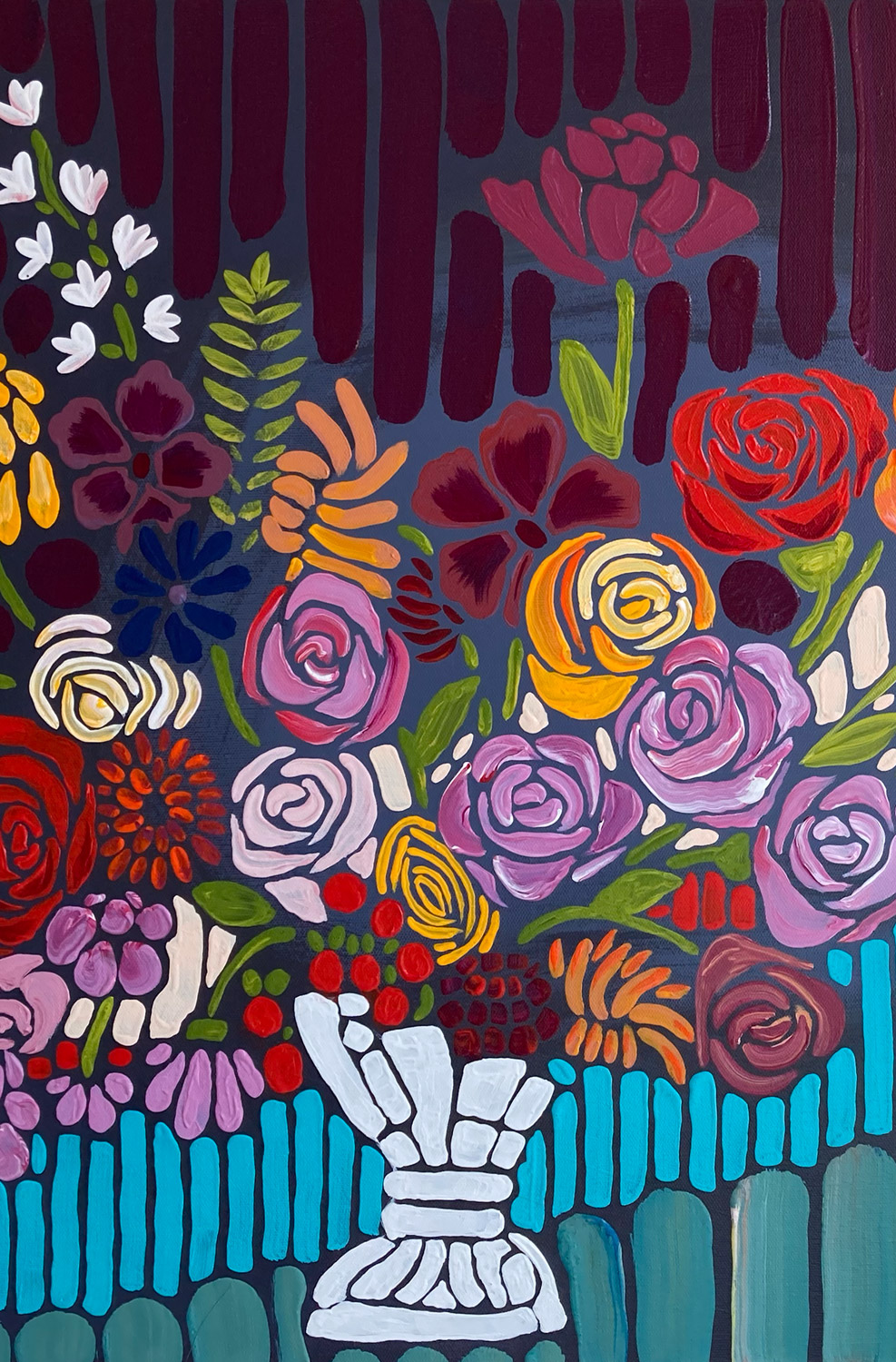 ANA offers several ways to be involved including opportunities to show your work in local and regional shows, being featured as our artist of the month and attending monthly membership meetings. Our goal is to support your artistic goals.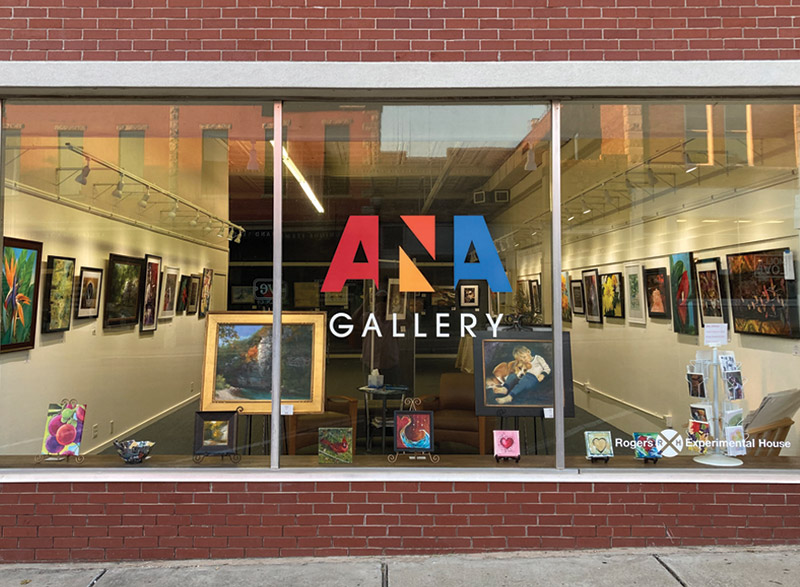 ANA Gallery @ the Rogers Experimental House
121 W. Walnut Street
Rogers, AR 72756
NEW HOURS:
1 pm – 5 pm: Tuesday – Sunday
WELCOME TO 2023
We had a wonderful 2022 and I'm very excited about what is ahead for us in 2023. We are actually growing as an organization and building a reputation for quality art in NWA. Our home at the Roger Experimental House as allowed us the spread our wings a bit and provide more programs, opportunities and avenues for individual and cooperative growth and education. 2023 is when we will begin to reach out more into the community and offer more art education classes and programs. Grants and our own fund raising efforts are providing us the base we needed to do more. I'm so grateful to everyone for helping make ANA such a great organization and supportive creative community. So everyone, jump in and join in the fun that's ahead of us. It's time to make some art!
ANA GALLERY – NEW HOURS:
Starting June 1, 2023 the ANA Gallery at the Rogers Experimental House will be open 6 days a week. The new hours are 1 pm – 5 pm, Tuesday through Sunday. We are changing our hours to better serve the public, patrons, and our ANA membership.
Thanks
Stan Dark
President of ANA
CLASSES & WORKSHOPS
Whether you're trying out a new medium or want to improve your existing skills, we can point you in the right direction with our monthly art education meetings, where member artists offer instruction, demonstrations and occasional hands-on opportunities to create art during the meeting. SEE MORE
READY TO GET CREATIVE?
JOIN TODAY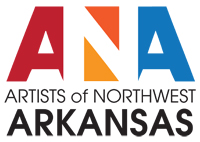 Get the Latest News & Updates
Stay up-to-date with art news in Northwest Arkansas by staying connected with ANA. It's FREE so just fill in your contact information and receive the latest about what's happening near you!