Let Us Know What You Think!
Laurie Goldstein Warren
Watercolor Workshop
July 17 -20, 2023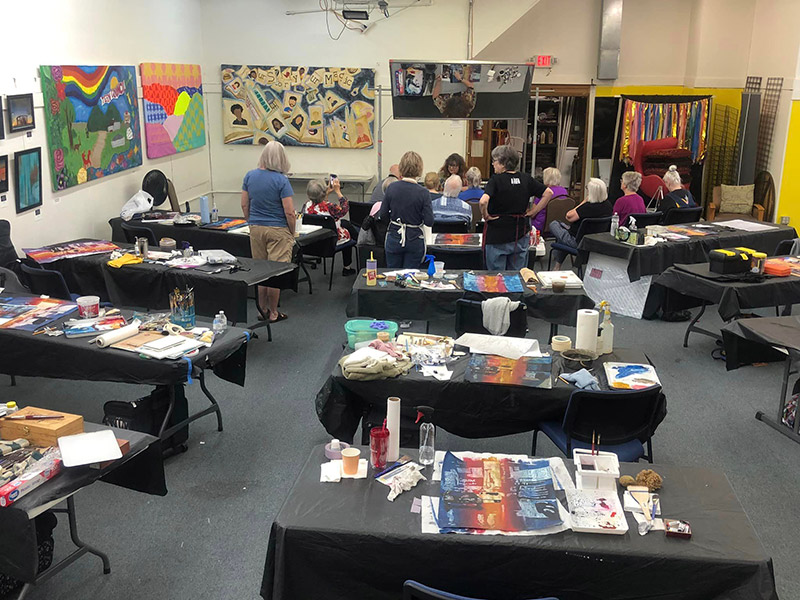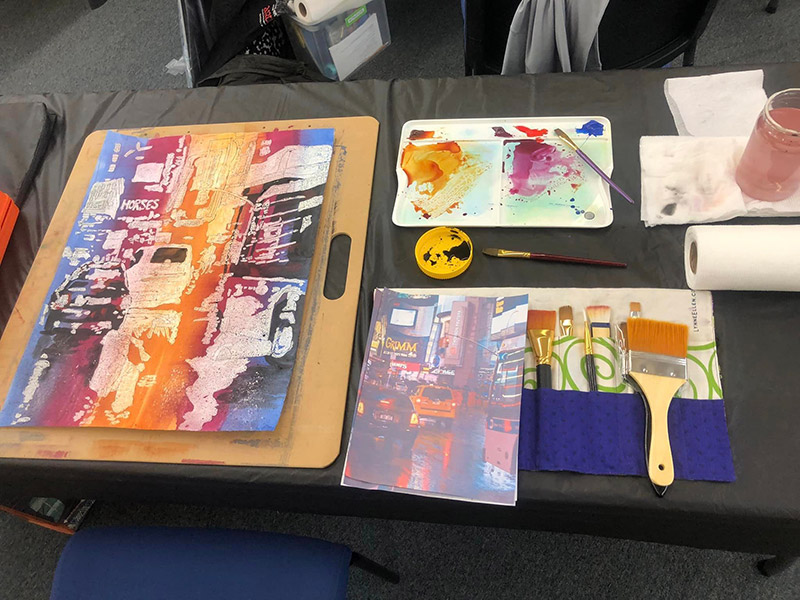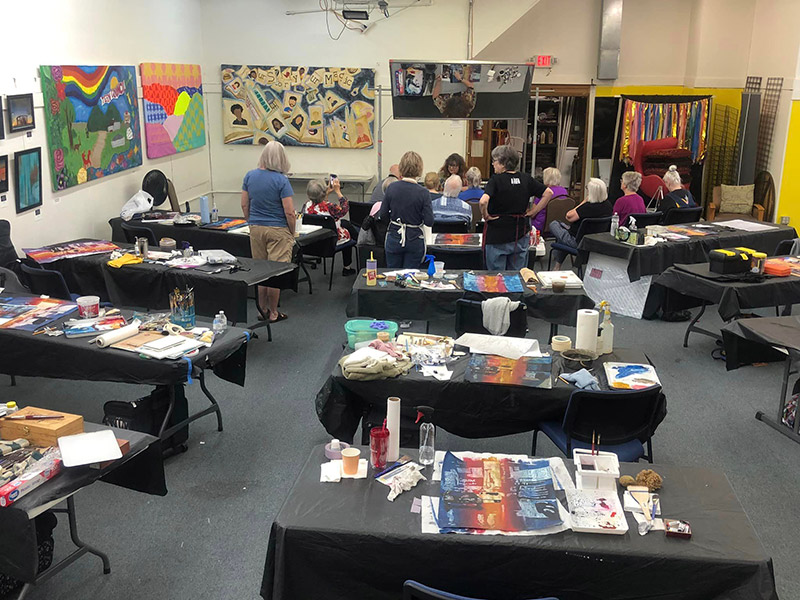 Artist: Margaret J Barber
Laurie Goldstein Warren was exuberant with her talent; sharing her methods and many helpful tips. Laurie have us entertaining, encouraging, and happy ways to make art. What a memorable workshop. Thank you.
Note to ANA:
More workshops of this quality would be welcome and well attended, I'm sure.  I would!
Thank you for providing this opportunity in NW Arkansas.
Artist: Pat Sweeden
I thoroughly enjoyed this workshop and learned many techniques that I have already applied in my newly revived enjoyment of watercolor. The thing I enjoyed the most was getting right into painting the project. No time was wasted. We still met and visited each other without formal introductions. Thanks ANA for bringing this fantastic artist to NWA!
Artist: Phyllis Clancy
I enjoyed the class and the instructor and the other students. 
Artist: Terry Dushan
As a person recently new to watercolor painting, I was delighted with Laurie's class.  I was slower than most but not sure I could be any happier with my end result.  Laurie made it a most enjoyable experience and was extremely patient with bringing me up to speed numerous times.  I highly recommend her workshop to both beginners and advanced artists.
Beginning Watercolor Class
Gerald Scout Hatley
January 21, 2023
Artist: Lisa Lew
I have to say I haven't enjoyed a class that much in a long time. It was so informative and I have been painting for years and forgot most of it. Thank you scout for such an exciting class. I really did learn a lot. Thank you Lisa Lew
Artist: Carla Nemec
Gerald Hatley's Beginning Watercolor Class was an excellent course with a great instructor! Besides being an amazing artist, Gerald  has a wealth of knowledge in the basics of watercolor painting and materials. He gives a strong foundation in watercolors as he explains various techniques in ways easy to follow along with and understand. His instruction on the importance of composition and light and shadows was excellent! Gerald will give you hope and confidence to take the next step in your artist journey! His watercolor class is fantastic and I would highly recommend to all creatives!
As a lifelong "want to be artist" and now a retiree, I'm thrilled to have access to ANA art classes taught by their amazingly talented artists. I believe ANA to be a wonderful resource for any artist/creative looking to develop and grow their art skills.
With gratitude and thanks! Carla Nemec