Time to learn something new!
COVID-19: In accordance with guidance from health professionals and elected officials, ANA is not having workshops anywhere at this time. We look forward to providing educational opportunities in the near future. In the meantime, we're working hard to make sure our community of artists remain (safely) engaged through online exhibitions and events here on the website.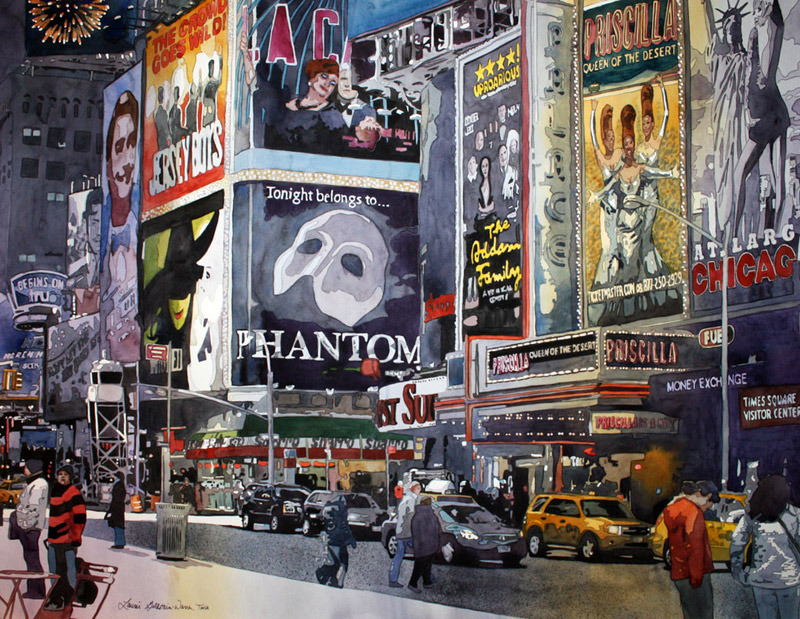 Cityscapes That Sparkle/Limited Palette
Laurie Goldstein-Warren, TWSA, Whs, NWWS-GMF
Originally from New York, Laurie now lives in West Virginia. She has been painting watercolors for the last 19 years. Laurie continues to experiment with new techniques in watercolor and watercolor/acrylic. She has exhibited her work in the U.S., Japan, Turkey, Canada, Greece and China. Currently, she travels and teaches workshops across the United States. Her works focus on cityscapes, portraits and still life. She has been published in Watercolor Artist Magazine and in the Splash series of books several times and her work has recently earned the High Winds Medal Award at the 150th anniversary of the American Watercolor Society Exhibition. Laurie was also invited to demo and exhibit at the International Watercolour Masters Exhibition in England in 2021.
read more