ANA provides student scholarships for high school seniors pursuing higher education degrees in art-related fields.
High School Senior Scholarship
ANA provides a $2,000 scholarhip to high school seniors in Northwest Arkansas who are majoring in an art-related fieldS such as visual arts, graphic arts, design etc.  Applications for the ANA 2023 Scholarship will be open from February thru the first of May 2023. Northwest Arkansas High School seniors planning to major in art may apply.
High school seniors may obtain paper applications from their school counselors or art teachers. Completed applications should be sent to:
ANA Scholarship Committee
P.O. Box 3268
Fayetteville, AR 72702
Click the link below to fill out the application online, then print and mail it in.
INCLUDE THE FOLLOWING ITEMS 1-3 WITH YOUR SUBMISSION:
1. This Application Form
2. Images of two (2) works of your art: JPG format, Max. 1400 pixels on the long side, 72 dpi
3. Personal Letter: Attach a personal statement of THREE (3) paragraphs, the first paragraph (1) in which you describe your future plans, the second paragraph (2) a justification of why you should be considered for the ANA scholarship and (3) a description of the ways that you are involved in your community.
Mail To:
ANA Scholarship Committee
P.O. Box 3268
Fayetteville, AR 72702
4. Letters of Recommendation: E-mail or mail – two (2) letters of recommendation from people outside your family sent to the ABOVE address. One letter must be from a teacher or a counselor at your high school.  E-mail: submit@artistsnwarkansas.com
5. Transcript: E-mail or mail – a copy of your high school transcript sent to the ABOVE address. Please ask them to use your name in the subject line of the email. E-mail: submit@artistsnwarkansas.com
Student Scholarships Awarded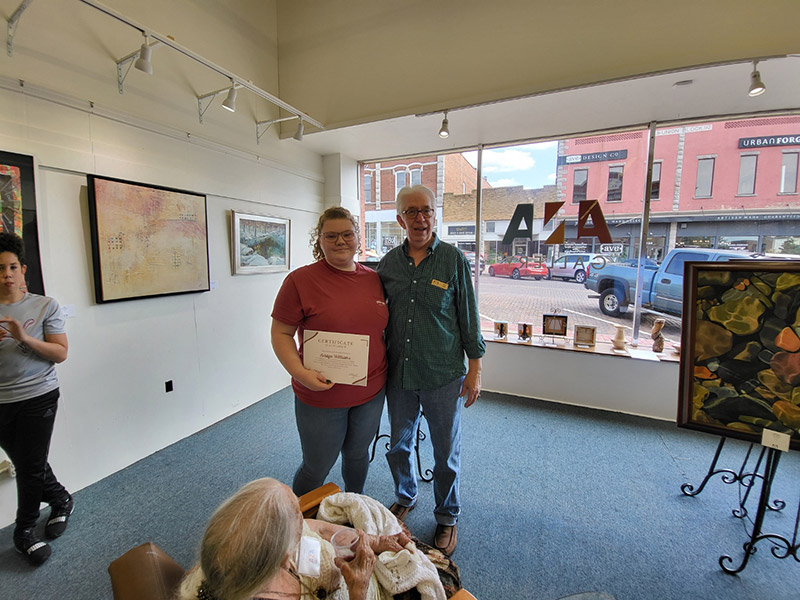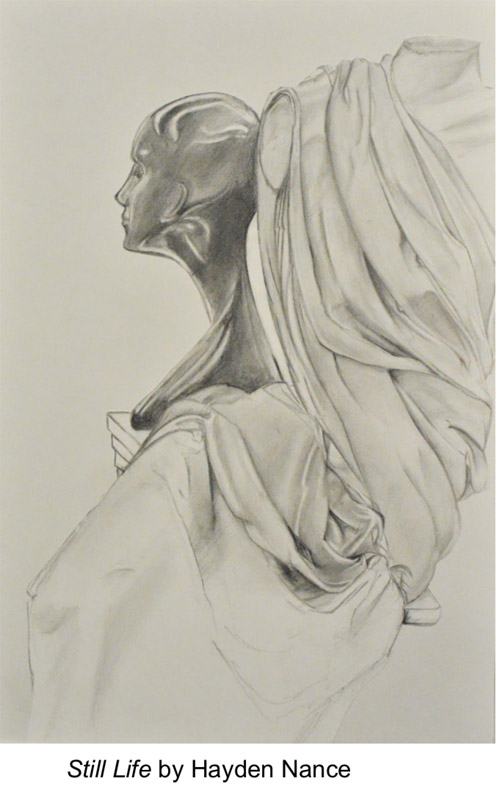 Hayden Nance of Eureka Springs High School, winner of a ​$1000 Schmieding Foundation Visual Art Scholarship for 2019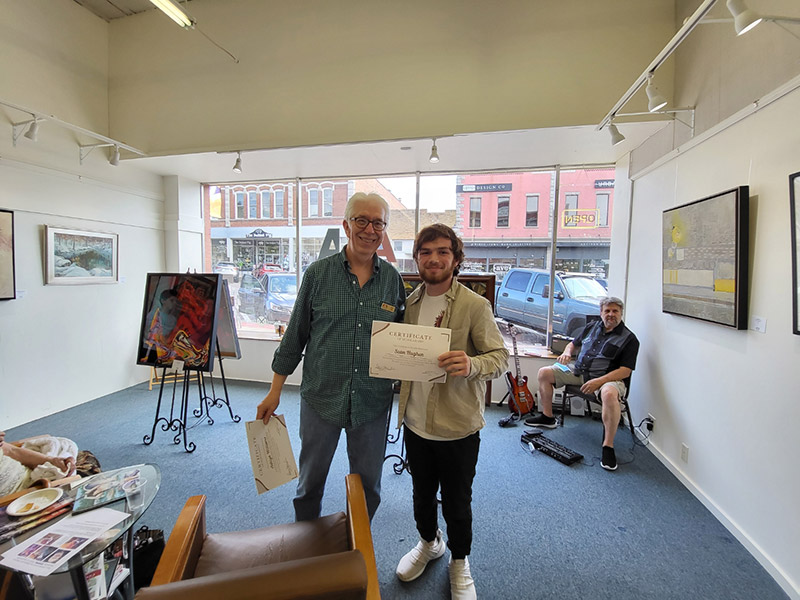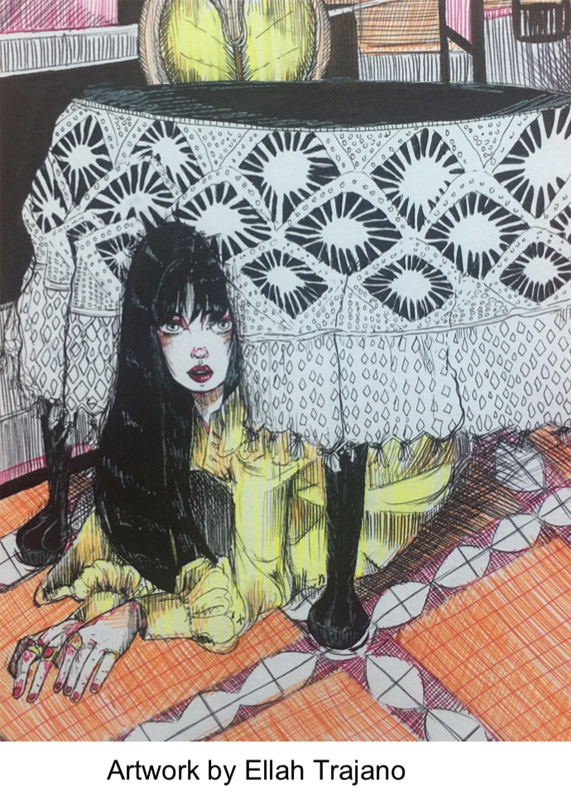 Ellah Trajano of Bentonville High School, winner of a ​$1000 Schmieding Foundation Visual Art Scholarship for 2019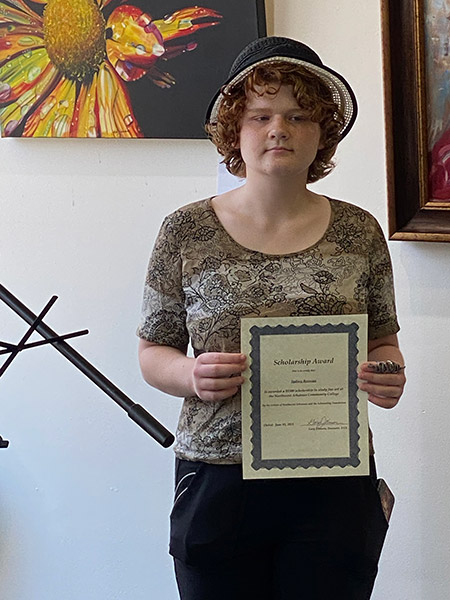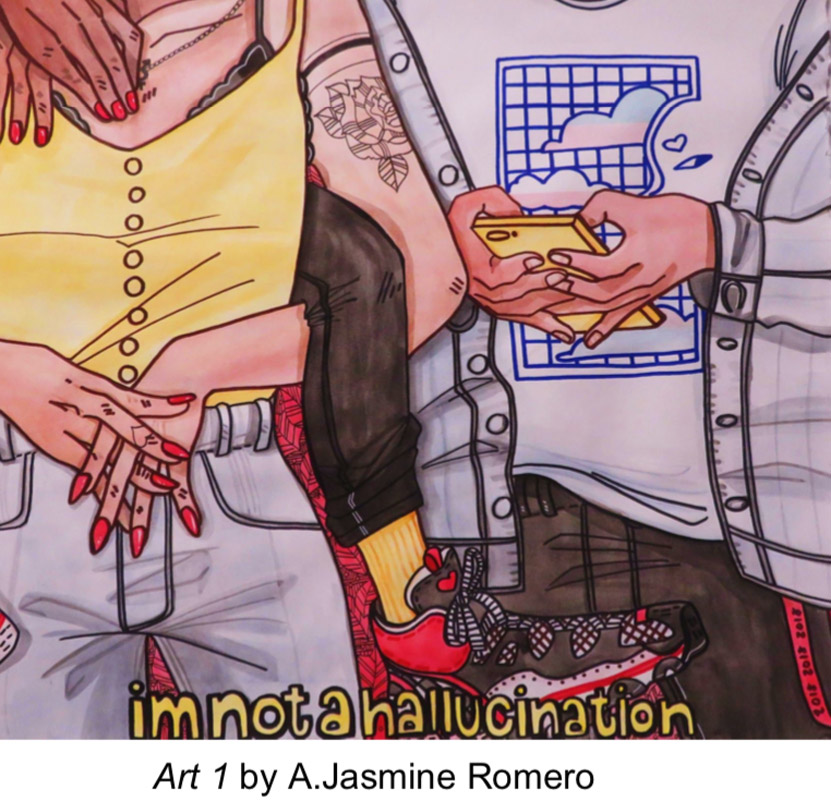 A. Jasmine Romero of Rogers Heritage High School winner of the Bonnie Runnels Memorial Scholarship for 2019 in the amount of $500