Educational opportunities for art and artists in the NWA area.
Throughout the year, ANA provides opportunities for the public and members to participate in monthly educational events, workshops with national artists, and a list of local and regional events and artistic outlets. Watch for more to come.
Monthly Art Education Meetings
When: Third Thursday of the month
What Time: 1:00–3:00 pm or 6:00–8:00 pm
Place: To be determined each month
Each month featured artists offer instruction or demonstrations, including occasional hands-on opportunities to create art during the meeting. This provides artists with the opportunity to meet and network with other local artists, while continuing to share and improve individual talents.
While meetings are generally held in Fayetteville, we do occasionally meet in Springdale or Bentonville. Please note meeting places vary according to space availability, so be sure to check the ANA website and mark your calendars. Also check again a day or two before the meeting to see if there are changes in time or venue.
Meetings are open to all and visitors are always welcome. We look forward to having you join us!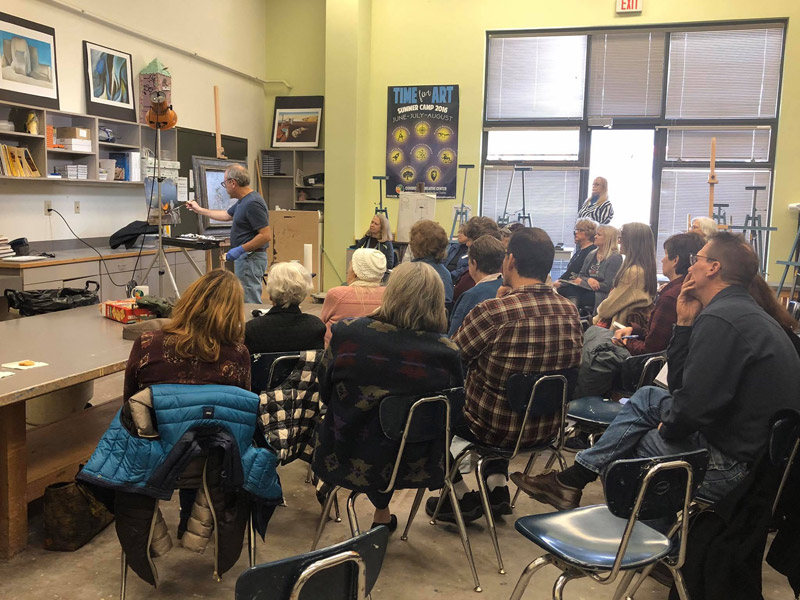 Hands-on workshops are held periodically throughout the month. Information about upcoming workshops can be found by subscribing to our newsletter by clicking on the button below. You can also get information about workshops by following the ANA Facebook page.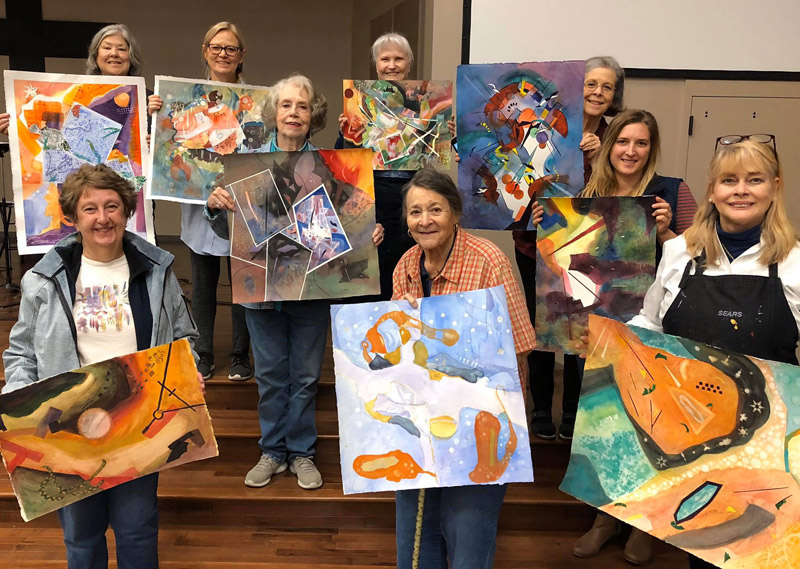 Local classes and events allow artists to learn and create together. Here you'll find information about upcoming classes and events in your area. You can also stay on top of what's happening by subscribing to the ANA newsletter.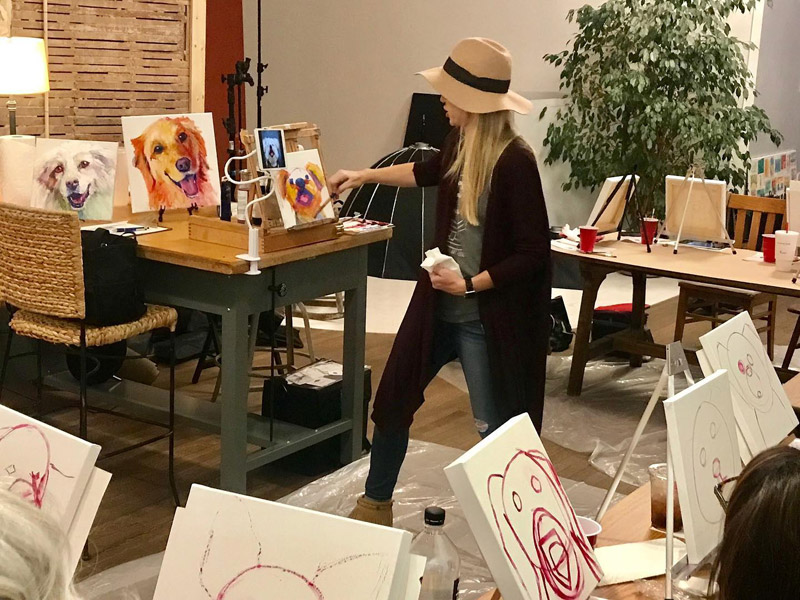 Watch and learn from ANA members!
Three Compositions From One Photo
by Diane Stinebaugh 
Get the Latest News & Updates
Stay up-to-date with art news in Northwest Arkansas by staying connected with ANA. It's FREE so just fill in your contact information and receive the latest about what's happening near you!