Anupriya Dey
Thursday, May 18, 2022
ANA Gallery @ the Rogers Experimental House
121 W. Walnut Street
Rogers, AR 72756
1:00 – 3:00 pm
Free and open to the public.
About the session:
Whether you're a beginner or an experienced artist, learning to paint with modeling clay mixed with acrylic is a valuable skill to add to your repertoire. This unique medium allows you to create a three-dimensional effect on your canvas and adds texture and depth to your artwork. With the use of modeling clay, you can sculpt shapes and forms that would be difficult to achieve with traditional painting techniques alone. By mixing the clay with acrylic or using modeling clay, you have more control over the color and consistency of the material, and can create a wider range of effects. In this session, I will be demonstrating how to paint with modeling clay focusing on few key techniques and tips to help anyone who want to try this medium.
Join us in May for this program.
About Anupriya Dey:
I'm a self-taught, independent, versatile artist with whimsical thoughts that reflect my passion and interest in art. Inside me, resides a small little girl, who still believes in magic. She wishes to live in a world of magic, full of vibrant colors and emotions. A world where magic is embedded in every nook and corner. That belief is what inspires me, and I get my ideas from the nature of that magical world that somehow overlays on top of reality.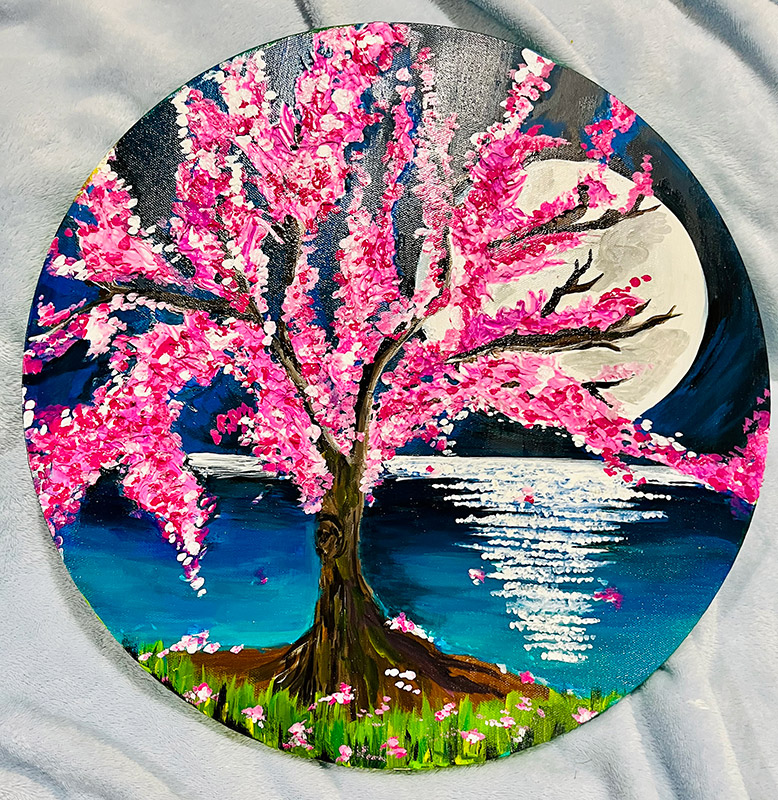 MINI-COURSE
Stan Dark
How to prepare your art to hang in the ANA show
ANA and the Rogers Experimental House use a hanging system to display artwork on the walls. This means the art is suspended by cables and not nail hangers on the wall. Stan will do a quick presentation on what works best for attaching your hanging wires on artwork. We'll have a dimenstration, discuss hardware, wire, and finishing art to hang. All good information for any artist to know.