Influenced by Images of Neurons and Synapses
Apryl Okoroafor
Thursday, March 16, 2023
ANA Gallery @ the Rogers Experimental House
121 W. Walnut Street
Rogers, AR 72756
1:00 – 3:00 pm
Free and open to the public.
Thank you Artists of Northwest Arkansas for inviting me to share a process I have put together that was heavily influenced by images of neurons and synapses (I encourage you to do an online search for images of neurons and synapses.). I am looking forward to sharing this process with you.  Whether your joy is in painting, pastel, pencil, pen, fabric, collage or sculpture this process has potential.  Bring an ink pen, a sharpie, something to color with that you can use easily from a chair and let's have fun exploring this process of abstract art.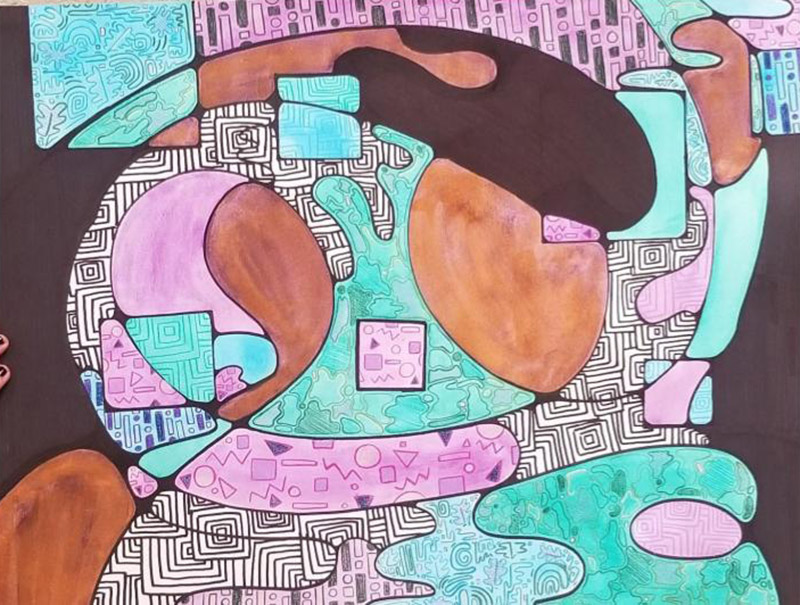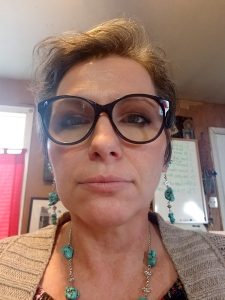 Apryl Okoroafor is currently teaching Art for Upward Bound through the University of Arkansas, Fayetteville campus. Upward Bound is a college preparation and access program for eligible high school students in grades 9-12. Apryl has retired from lead positions with the Artists of Northwest Arkansas and a lead board position with the Art Experience, a non profit art therapy organization. She is currently enjoying making jewelry out of her home studio in Fayetteville.
Apryl Okoroafor has a Bachelor of Fine Arts from the University of Arkansas with a double focus in sculpture and painting. She had the great opportunity to intern and work under Hank Kaminsky for several years. She also accomplished her Arkansas teaching certificate in Art Education. She loves to do all things art, reading, camping and being outside.
Apryl Okoroafor is married to Hamilton Okoroafor and has three daughters:  Aisha, Chioma, Evita and their dog Ms. Molly Muddy Paws.