Gary Johnson
I'm a watercolorist with a wide array of subject matter from abstract to landscape. My paintings are colorful and sometimes photorealistic while others are less defined and loose. I'm a Signature Artist in the following organizations: Watercolor USA Honor Society (WHS), Mid Southern Watercolorists (MSW), and South Carolina Watermedia Society (SCWS). I was educated in engineering and business with both bachelors and master degrees and have traveled extensively through China as well as other Asian countries, Europe, and Australia. I've worked in many parts of the U. S. and Mexico and enjoy traveling to places unvisited to develop new ideas for paintings.
My painting interests are wide ranging from still life and flowers to landscapes, people, and abstract and my work ranges from small and large detailed studies to broad natural themes. I enjoy experimenting with color, texture, and subject and continue to develop my ever growing love of the media which has led me to teach workshops related to my abstract process.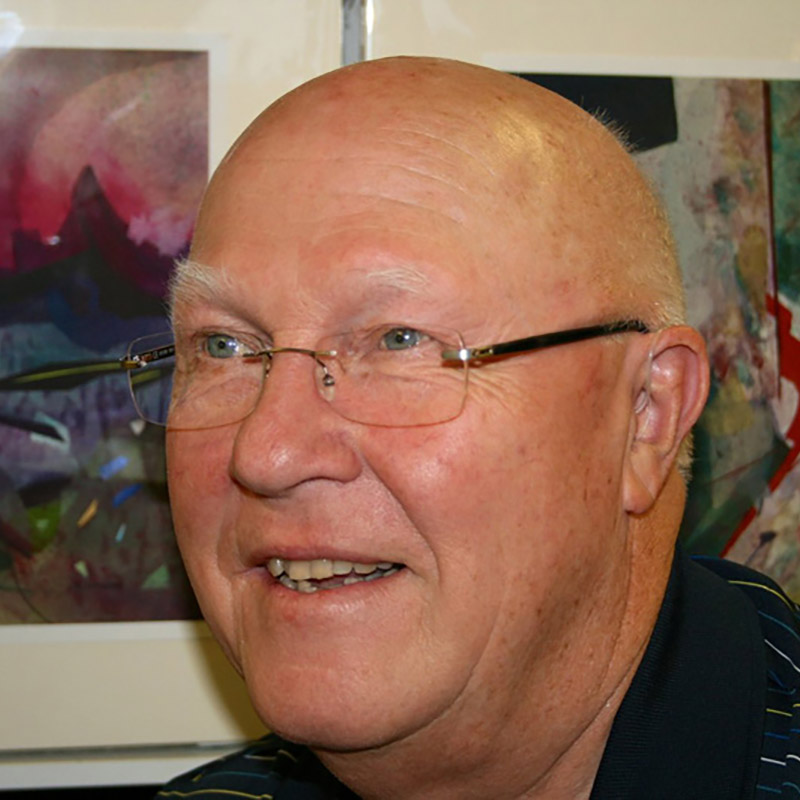 Managing paint on canvas or paper to create a piece of art is a continuum of growth and never ending journey an artist travels; be it through a world of experience and travel, from trial and error, or just plain living.