Lisa Nance
I am drawn to the intuitive nature of collage. It is an art formed by the unconscious. Similar to the images I see when I'm asleep and dreaming, the images in my collages relate to memories, relationships, and emotions that are within my subconscious mind. I let the images tell a story by choosing backgrounds or settings in which I intuitively think they belong.
The most prevalent thing in my art is the use of vintage images of people (mostly women and children) juxtaposed with images of food, birds, the sky or the galaxy, and text to create whimsically surreal pictures. I love to play with scale and a sense of irony to add a twist to how we see people and objects. I often use recycled packaging and paper.
There are several recurring themes in my work. I use images of women in the 40s, 50s, and 60s doing housework in their dresses and pearls because they remind me of my mother's era and the way women were once viewed. My love of birds, bird watching, and how birds continue to thrive, mostly unnoticed by us, can be seen in some of my works. I also use vintage images of children, placing them in situations that remind myself that there is still a naive, determined, joyful child living within me.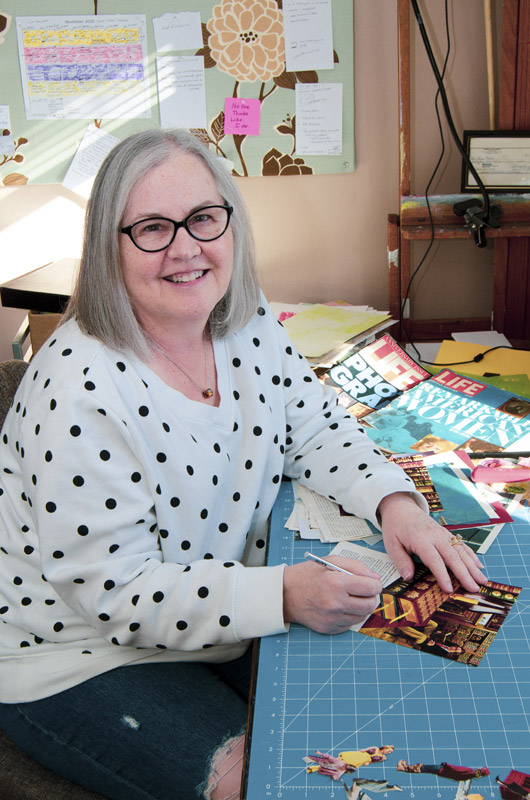 "The object isn't to make art, it's to be in that wonderful state which makes art inevitable." Robert Henri