Carol Cooper: Mini-workshop
Thursday, April 20, 2022
ANA Gallery @ the Rogers Experimental House
121 W. Walnut Street
Rogers, AR 72756
1:00 – 3:00 pm
Free and open to the public.
Mini-workshop description:
Carol Cooper will teach a fun mini-workshop for the April ANA meeting from 1-3 pm on Thursday, April 20, 2023. The workshop is FREE and for all levels of skill. Beginners will be supported while more advanced students will be encouraged to challenge themselves. Those attending may also choose just to watch the demo and not paint.  It's all good!  Those who wish to participate must provide their own watercolor supplies.
Supplies:
Watercolors (tube or Prang set), brushes (#8 pointed round), watercolor paper (9 x 12" or smaller), small support board to tape watercolor paper to (foam core board, cardboard), masking tape, plastic water container, and small hair dryer.
Optional:  bring your phone to photograph stages of your own work and Carol's demo.
Join us in April for this fun, interactive program.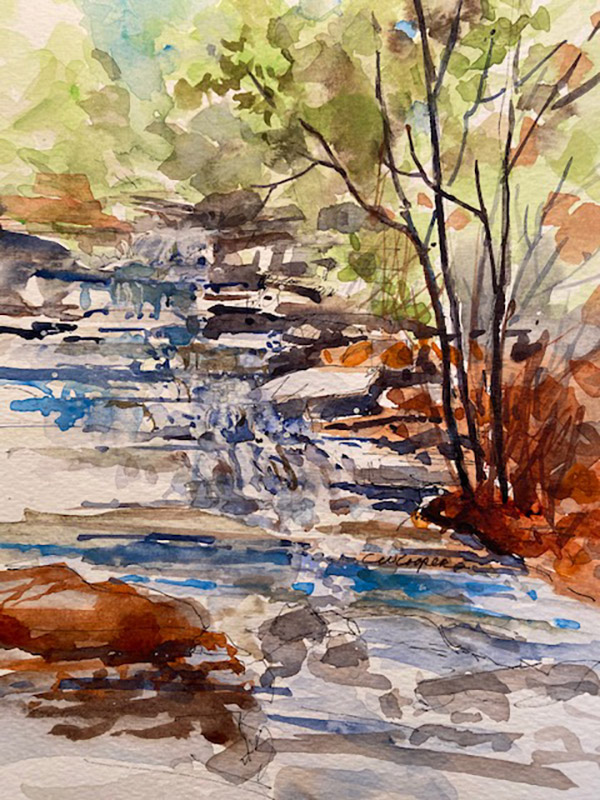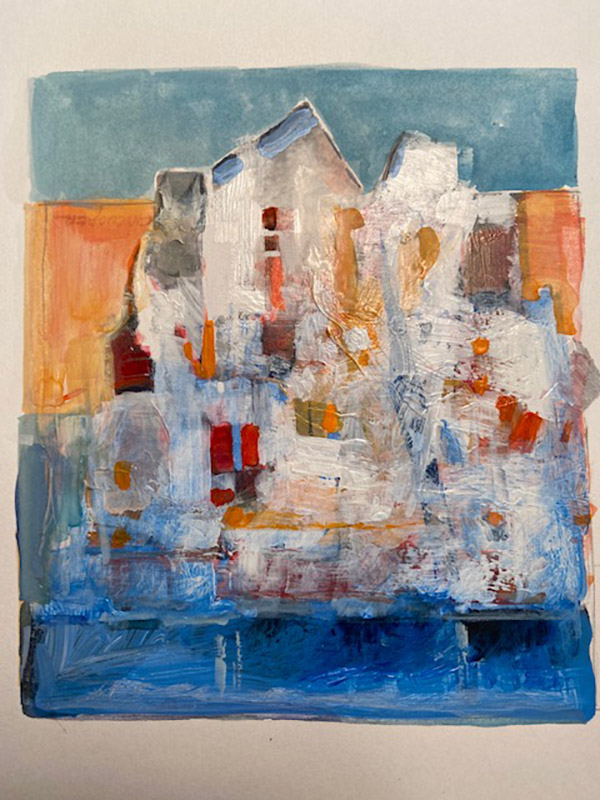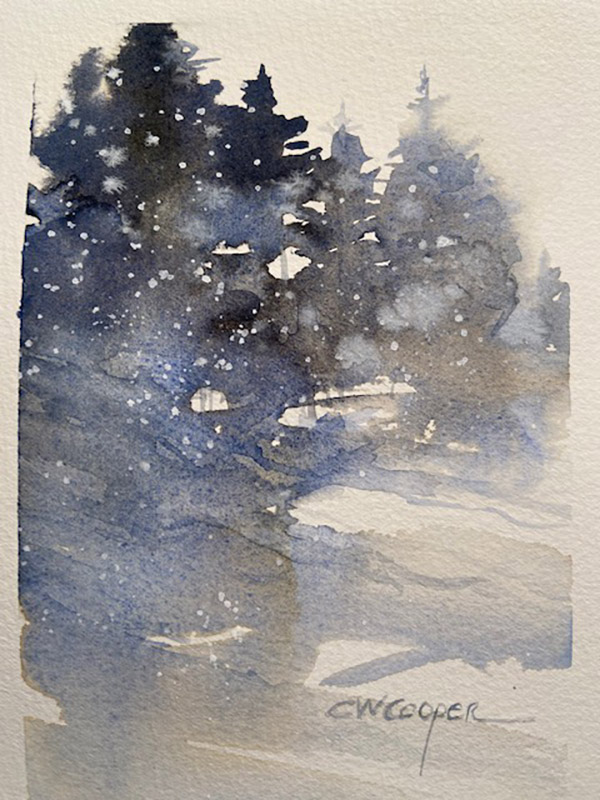 Carol Cooper has conducted watercolor workshops locally, nationally and abroad. She recently retired from NorthWest Arkansas Community College where she taught art for 32 years. She has participated in over 55 solo and group art exhibitions including Watercolor USA and MOAK at Springfield Art Museum, and Crystal Bridges at the Massey. She lives in scenic northwest Arkansas in Rogers.
Carol is the author of No Experience Required! Watercolor (North Light Books). She also has an instructional dvd for beginning watercolorists called Small Paintings, Big Results (Palette Productions).
Carol's travels have taken her around the world, and these experiences have shaped her art career and life. The subject of nature is one of her favorite themes. Carol's style ranges from loose realism to abstraction using watercolor and acrylic.