Watercolor Abstract Workshop: Gary Johnson
Monday, March 27 – Thursday, March 30, 2021
ANA@Rogers Experimental House
121 W. Walnut St
Rogers, AR
9:30 – 3:30 daily.
Sponsored by ANA
Costs: $175.00 for ANA members / $225.00 for non-members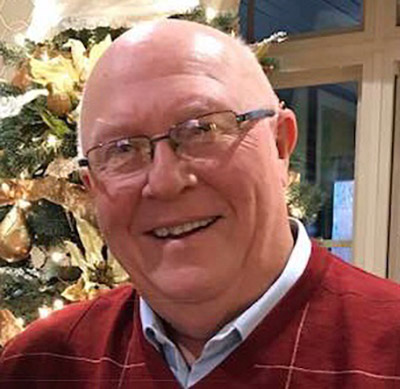 If you've wanted to paint a watercolor abstract, consider taking Gary Johnson's process related workshop to learn how to approach this kind of painting.  Gary gives tips, tricks, and design criteria on painting abstracts in a fun filled 4 days.  No stress, no errors, no fuss, just good approaches to abstract as well as useful techniques that can apply to painting landscapes, florals, etc.
Sign up for this workshop can be done at the ANA website at:  www.artistsnwarkansas.com.  Search Education and then workshops and you'll find all of the details including a materials list of what to bring.
In the event that the workshop fills up and you can't sign up, please feel free to contact me and I can place you on a wait list and will contact you when or if a space opens up for you.
If you have any questions, they can be addressed by Gary Johnson at:  garyj357@yahoo.com or call Gary at:  479-249-5405.
Gary's Watercolor Abstract Workshop
To register online for Gary's Workshop click the button below.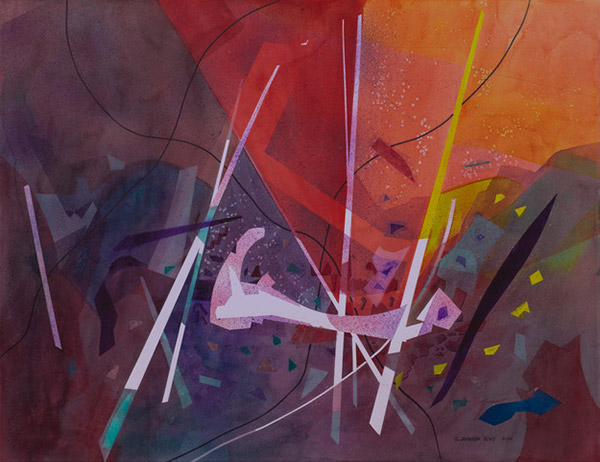 Workshop Materials List
Each student will need to bring the following materials:
140 Arches watercolor paper (full or half sheet). I want you to use Arches as it stands up to the abuse we will be putting this paper through. Many of the others wouldn't hold up, believe me, I know from experience.
Two Sharpies (black and red) permanent markers but not fine point.
No 2H or 3H pencil and an eraser for watercolor paper. Try not to bring a soft graphite pencil.
Razor knife (the small ones from home depot for a buck)
Masking Tape. Both masking tape or the Blue paint tape I use both in this workshop. At least 1 ½ " wide.
1/8" masking tape. We'll use this for gridding the watercolor paper. Don't worry if you don't have this. I have plenty.
Tracing paper If you don't have this, I have plenty
Drawing paper size 9 X 12. If you don't have this, I have plenty
Mat medium. If you don't have this, I have plenty to share.
Watercolors and palette (try to bring a "wells around a large space type as you will need the space to mix large washers. Try to pick out at least 5-7 colors that are complimentary to one another on the color wheel.
Assorted brushes. Prefer that you have at least a 1 ½ ' wide brush for broad washes; larger if you have one, but don't go out and buy one. Too expensive to get one that you'd want to have in your brush array unless you've always wanted one. A variety of flat brushes and a few small rounds. Tooth brush for spatter
Saran Wrap, wax paper
Scissors
Various Japanese papers. Don't worry if you don't have these, I have plenty to share.
Water bucket. You know, the large yogurt or cottage cheese variety.
Paper towels
Blow dryer
Mouth atomizer. I will purchase several and you can purchase at cost. I will bring alcohol for sterilization.
Masking material (roll of plastic sheet that is adhesive backed Optional). Newspaper will work great.
Apron to keep paint from getting on your clothing 
Black and Red Acrylic paint. I'll bring other colors if we decide to use these.
Sponge with fairly closed cells for paint removal and to paint with by hand.
If you have tweezers, bring them to handle small cut paper for collage.
Stencils if you have any that you feel you'd like to use. If not, I have an assortment That we can share.